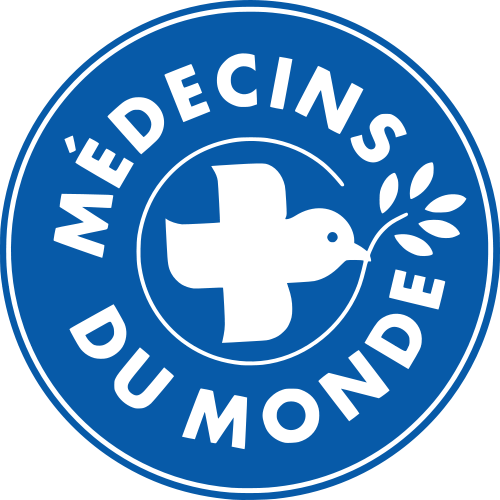 Dokters van de Wereld is the Dutch branch of the international medical NGO Médecins du Monde (MdM). We rely on the commitment of volunteer health professionals to provide medical assistance to vulnerable populations worldwide and in the Netherlands. The projects are a mixture of long-term healthcare development and (post-) emergency projects. In addition to providing medical care and improving access to healthcare, we bear witness of any obstacles to healthcare and abuses of human rights that we observe, here with giving a voice to those people who would not otherwise be heard.
For our *Maternal and Newborn Health project* in *Central Aceh, Indonesia*we are looking for a:
*General Coordinator (project manager with public health)*
*from 1 July 2012 – May 2013 *
Since 2007, MdM Netherlands has been working in the highlands of Aceh in District Bener Meriah where we implement the project 'Making Pregnancy Safer'. The project has entered into its final year of implementation (end-date 30 April 2013). A professional team of seven national staff is fully operational and working successfully in achieving expected results as planned. We work in close collaboration with the government who we support with the implementation of the Birth Preparedness and Complication
Readiness program which is part of the national health strategy. Our offices/accommodation are located in Takengon and Banda Aceh.
As General Coordinator you are the representative and contact person of Dokters van de Wereld in Aceh and responsible for the overall management and finances, implementation and M&E of the project in Bener Meriah and for identifying and initiating new financing opportunities. You will supervise, coach and inspire a national team of seven staff and together organise (medical) trainings and guide community development processes in order to improve the maternal and newborn health situation in Permata sub-district.
You will work closely with the district health authorities, health care facilities and communities. You will report to the program manager of Dokters van de Wereld in Amsterdam.
[accordion title="RESPONSIBILITIES: "]
Project management: implement and monitor the project "Making pregnancy safer" according to the agreed logical framework, activity plan and budget, actively working towards achieving expected results.
Conduct evaluations based on baseline and indicators that have been set and steer towards expected results and outcome.
Financial management: Budgeting, internal financial reporting, accountancy reporting, cash flow control and banking transfers.
Human resource management: responsible for national staff and national HR policies, supervision and evaluation, as well as training and coaching of staff.
Administration: Follow up on national registration procedures, legal administration, and all other administrative matters related to the project.
Coordination and cooperation with the national and district (health) authorities and with the NGOs, strengthening a multi-stakeholder approach.
Logistics: ensure accommodation, transport, communication equipment and availability of project materials, enabling a solid working environment for the national staff.
Monitor and follow up of safety & security context and take adequate measures.
Maintain strong linkage with HQ in Amsterdam.
Set out long term strategy for the district in collaboration with partners.
HQ reporting, donor reporting, fundraising and proposal development.
Communication: provide regular information to HQ for external communication purposes (e.g. newsletters and website), act as press officer when needed for the Aceh program and facilitate visits from HQ.
[/accordion]
[accordion title="QUALIFICATIONS:"]
University degree in relevant study (public health, medicines) (*essential*)
Proven experience in, and knowledge of, project management and coordination of humanitarian missions (*essential*)
Affinity and interest in health care systems and community health development
Experience and knowledge of Mother and Child care in a wider comprehensive health care concept
Experience in applying participatory methods (PRA) and guiding community development processes in low resource settings
Experience with training medical professionals, facilitating training of groups and protocol development, being an excellent communicator and capacity builder.
Able to write donor reports, progress reports and project proposals and to conduct M&E
Excellent command of English (both spoken and written).
Familiarity with Indonesian culture/context and knowledge of Bahasa would be an advantage.
Personal characteristics: flexible attitude, enthusiastic, people's manager, able to work independently in an isolated environment.
[/accordion]
[accordion title="WORKING CONDITIONS:"]
In accordance with the organizations' principles we offer for this expatriate position a moderate compensation (according to the general Médecins du Monde terms & conditions) including a full insurance package and reimbursement of international travelling and accommodation costs.
Central Aceh is a remote, low resource setting. All colleagues will be national staff.
[/accordion]
[accordion title="INFORMATION AND APPLICATION:"]
If you are interested in this position and require additional information, please contact Marieke van Welie at +31 20 465 2866. If you believe that you fit the profile please send your letter of motivation and CV before 31 July 2012 to [email protected][/accordion]
Recruitment Department – Médecins du Monde Indonesia
[email protected]
www.medecinsdumonde.org
KOMENTAR